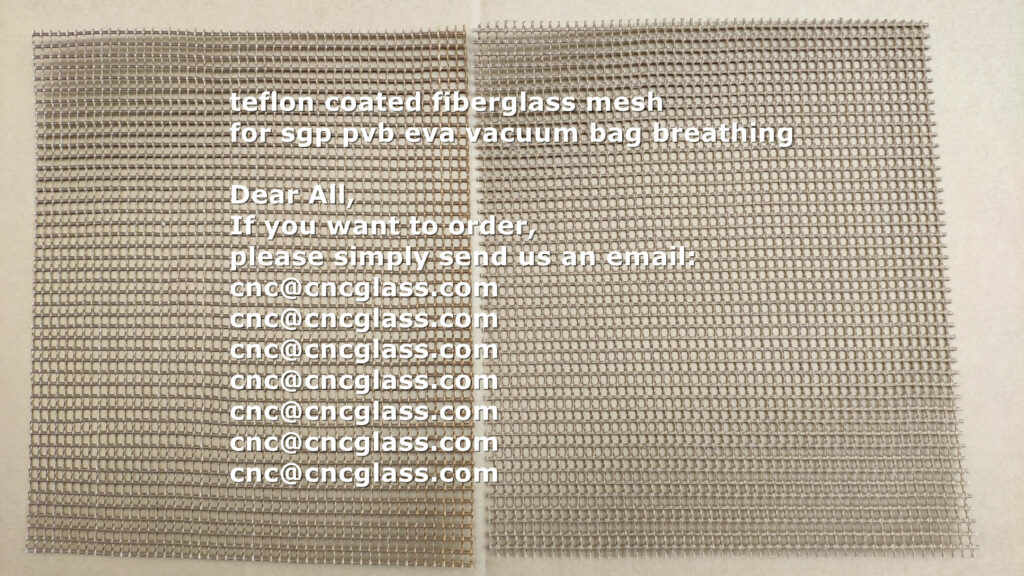 silicone membrane, silicone blanket,
silicone rubber, silicone sheet,silicone foils
Peter Lin, cnc@cncGlass.com,
cnc@cncEVA.com
Whatsapp: 0086 15013829504,
WeChat: WeCan365
www.cncglass.com www.cnceva.com
Silicone rubber sheet for glass industry is a key component of our company dedicated to supporting the glass vacuum laminated furnace according to market demand.
Laminated glass vacuum furnace uses vacuum principle, make the glass heated under vacuum conditions, with the atmospheric pressure, let the glass in the vacuum bag pressed to exclude air and unable to make bubbles, vacuum bag is under heating and vacuum pumped conditions to make two or more pieces of glass and EVA hot together.
Vacuum bag is a core part of glass vacuum laminated furnace, it makes up of two pieces of silicone rubber sheet and silicone sealing edge, silicone rubber sheet is a key component of the entire laminated furnace, its quality directly affects the quality of glass products.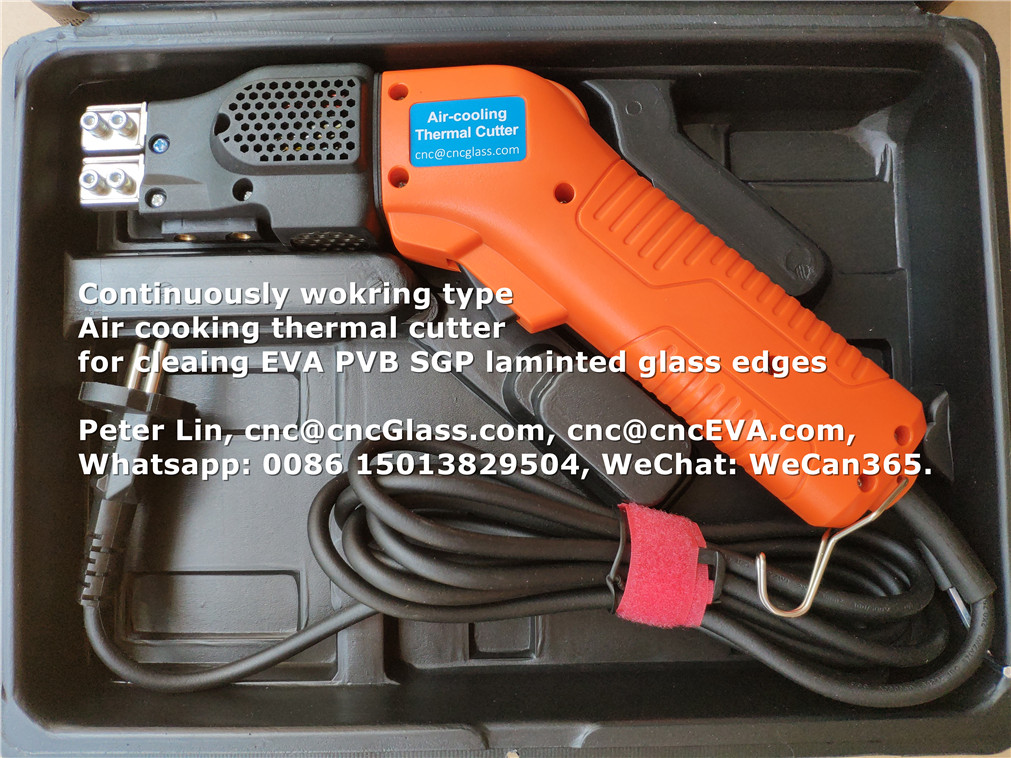 Differences between CNC02 and CNC01:
*CNC02-Continuously-Working Thermal Cutter is designed for continuously working with air cooling system, while CNC01-Intermittently-Working is only for short time working, you need to release the button intermittenly for cooling after shor-time heating in case itself gets too hot.
*CNC02-Continuously-Working is able to trim the edges with minimum of smoke and no burned marks.
*CNC02-Continuously-Working is lighter ,only 610kg, easier to hanlde, while CNC01 is 950kg.
*CNC02-Continuously-Working is availbe for high point temperature adjustment, 16 sections of temp to set. So you don't need to let the blades going up to 500C degrees each time you use it, you may only set the lower temperature(for example about 300C degrees) only if it's high enough for you to trim interlayer remains, so you can prolong the life time of the blades, and save cost.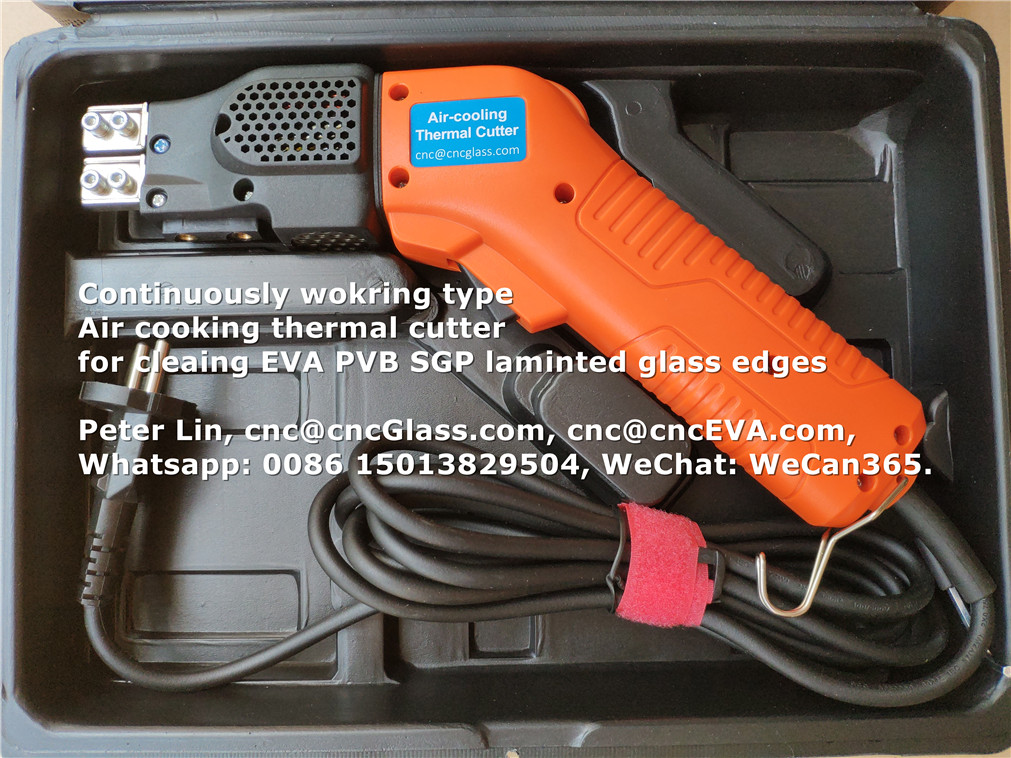 Glass Sealant for EVA interlayer film, safety laminated glass, when installation

Glass Sealant for EVA interlayer film, safety laminated glass, when installation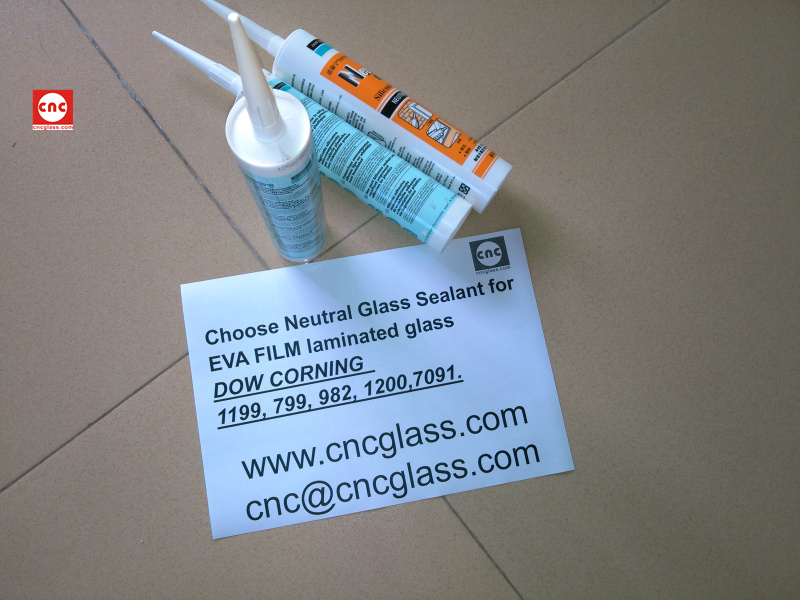 Choose Right Glass Sealant for EVA Film Laminated Glass
By Peter Lin
1- Neutral Glass Sealant
There are three kinds of glass sealant. They are: Acid, Alkaline, and Neutral.
For laminated glass with EVA FILM(Ethylene Vinyl Acetate Copolymer), it's better to use the Neutral Glass Sealant.
2-Test Before Massive Application
It's highly recommended that you do a small quantity test before massive application to make sure the Glass Sealant is friendly to the EVA FILM. You can start test by sealing 3~5 pieces of small laminated glass samples with the Glass Sealant that you are going to use. Observing the laminated glass samples for 2 weeks, if there is no haze, bubbles, or delamination around the edges of the laminated glass samples, then you can start massive applications.
3-Recommendation of Glass Sealant
DOW CORNING 1199, 799, 982, 1200,7091.
4-Bad Example of Wrong Glass Sealant
One glass factory used the acid glass sealant to install the EVA laminated glass without testing the compatibility. About 3 days after the installation, the laminated glass edges appeared haze, bubbles, and delamination.
Source Link: http://www.cncglass.com/choose-right-glass-sealant-for-eva-film-laminated-glass/
CNC Glass Interlayer
www.cncglass.com www.c-n-c.com
cnc@cncglass.com benext77@gmail.com
Product 1]Super Clear EVA Film for safety laminated glass
Product 2]Milky White EVA Film for safety laminated glass
Product 3]Green Tape and Thermal Cleaning Cutter for EVA film safety laminated glass glazing